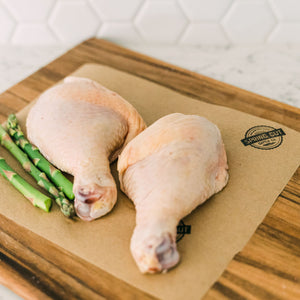 Summer is fast approaching!  Included in this bundle are the perfect cuts for your day Memorial Day cook out as well as a couple of my favorite cuts to prep and enjoy for the busy week ahead.
Memorial Day Special includes:
2 T-Bone Steaks

2 packages Chicken Drum Sticks
1 package Chicken Thighs
1 package Pork Brats 

1 Chuck Roast

1 package Chicken Breasts, 4/pack


As always: 
Antibiotic-free

Hormone-free
Grass fed & finished beef
100% USA Wisconsin beef, chicken and pork 
USDA inspected and labeled
Ranch raised
Individually wrapped and vacuum sealed to preserve freshness 
Shipping
U.S. shipping with any $70/min order (excludes AK & HI).

Local pick-up and drop off 
$50 minimum for on farm pick-up or local drop-off points.